Warner and Smith's presence or absence won't matter: Shami
|
Pacer Mohammed Shami speaks to TOI about the tour of Australia & the need for two bouncers and bigger boundaries in T20s.
Ahead of India's much-anticipated tour to Australia this winter, the best news for Indian cricket is that both you and
Jasprit Bumrah
look in good shape…
When you're in good rhythm, bowling well, then your confidence is high. Your motivation stays on track. What you've thought and planned are being executed properly, then it makes a difference for the next tour, as you keep getting better. It's a good thing for our (pace-bowling) unit that even though we had to stop playing cricket for a long time for the first time in our lives, the same unit is still performing as well it did in the last series. We are ready to carry this confidence forward.
How much are you looking forward to the tour of Australia? India won the series 2-1 last time…
The good thing is that we've had the IPL before this tour. Everyone's body is used to cricket now. We were playing after a long time. When you're playing international cricket, you must be always mentally prepared to play.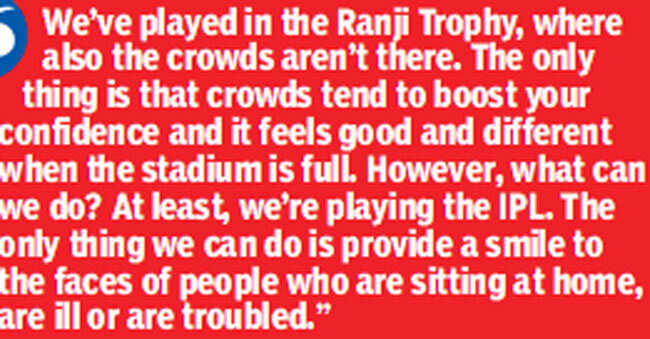 Unlike the last time, Australia would have Steve Smith and David Warner in their batting line-up…
Their absence or presence doesn't make a difference to me. Test cricket isn't a short format where they will smash a quick-fire innings and go. A Test is a test of everything. It will be an enjoyable series. Both teams will be ready.
For someone who wasn't once considered to be a top T20 bowler, you now have 50 wickets in the IPL…
I wasn't given an opportunity to play T20 cricket earlier. Even if I did play the one-odd T20I for India, it was at a venue where we couldn't move the ball much. You don't bowl in a match situation in practice, hence you don't get much of an idea of what to do in the game. It only comes when you keep practising and playing in a format. It's not such a difficult thing. In T20 cricket, the margin for error is little. You have to execute your plans.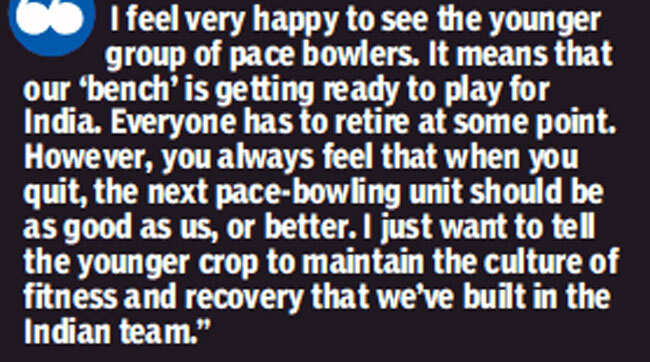 This IPL has seen the emergence of many young Indian fast bowlers like T Natarajan, Shivam Mavi, Kamlesh Nagarkoti, Kartik Tyagi and Kings XI's Arshdeep Singh. Are you happy with this trend?
As a fast bowler, I feel very happy. It means that our 'bench' is getting ready to play for India. Everyone has to retire at some point in time. However, you always feel that when you quit, the next pace-bowling unit should be as good as us, or better. I just want to tell the younger crop to maintain the culture of fitness and recovery that we've built.
Like every year, Kings XI Punjab began this season with high expectations. However, the team has suffered six defeats in seven games. What has gone wrong?
We are still confident. However, T20 is a kind of a format wherein if you make one mistake, it's difficult to compensate for that. Sometimes, our bowling is weak, and sometimes, we miss out in batting. As they say, to win a T20 game, you need a whole package. Everything needs to come together. I think our combination is not matching, sometimes we bowl well, and at other times we bat well. We need to combine both We've been unlucky that our middle-order hasn't fired the whole season. We've scored over 200, and restricted the other teams to a low total too. So, there's no dearth of ability. It's all about luck. We need to think where we are going wrong.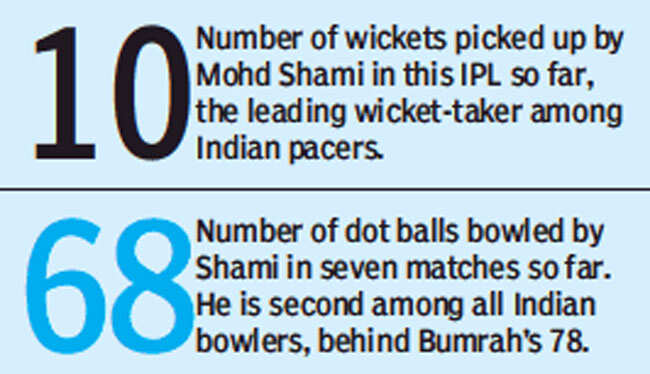 Was the defeat against Kolkata Knight Riders the toughest one to digest, considering that your team was 144-1 in the 18th over, before Nicholas Pooran got out and you lost by two runs?
In any format, when a match is in such a stage, where you are in a winning position, and then lose the game from there in the final three overs, then it isn't acceptable. You can't blame anybody. In the T20 format, I don't think you'll get an easier situation to win a game then when you need 21 runs in 17 balls with nine wickets in hand. Our support staff with Anil bhai, Jonty Rhodes, Wasim Jaffer and Andy Flower have worked very hard in practice sessions, but they can only do so much. We have to execute out in the middle.
How tough has it been to play in an empty stadium?
It's not difficult. We've played in the Ranji Trophy, where also the crowds aren't there. The only thing is that crowds tend to boost your confidence. It feels good and different when the crowd backs you, and the stadium is full. However, what can we do in this situation? At least, we're playing the IPL. The only thing we can do is that we can provide a smile to the faces of people who are sitting at home, are ill or are troubled. We can give them a chance to watch their heroes for four-six hours. It's necessary to divert your mind in this situation, which we're able to do.
The small Sharjah ground appears cruel to the bowlers. Do you think that boundaries should be bigger? Or one of the bowlers should be allowed five overs, as Shane Warne has suggested? Or two bouncers should be allowed per over, as Sunil Gavaskar has recommended?
I agree that two bouncers should be allowed per over and the boundaries should be bigger. In any case, rules in T20 cricket go against the bowler. Competition shouldn't be one-sided.