Salman Khan extends financial help to ailing actor Faraaz Khan, Kashmera Shah calls him 'most genuine person'
|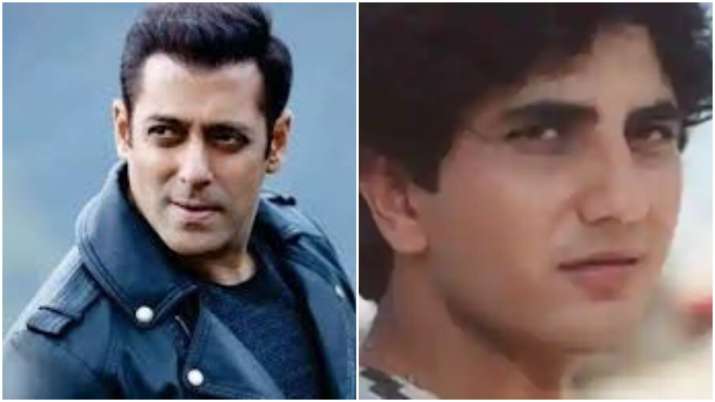 Former Bollywood actor Faraaz Khan, Rani Mukerji's Mehendi co-star and son of senior actor Yusuf Khan, is currently fighting for his life in a Bengaluru hospital. Faraaz has been admitted to the ICU. Multiple reports state that Faraaz was diagnosed with a brain infection and pneumonia. Now, superstar Salman Khan has extended help to the ailing actor and has been paying his medical bills. Actress Kashmera Shah took to her Instagram to share the news.
She wrote: "You are truly a great Human Being. Thank you for taking care of Faraaz Khan and his medical bills. Actor Faraaz Khan of Fareb game is in critical condition and Salman has stood by his side and helped him like he helps so many others. I am and will always remain a true admirer. If people don't like this post I don't care. You have a choice to unfollow me. This is what I think and fee. I think he is the most genuine person I have ever met in this film industry @beingsalmankhan."
Earlier, Faraaz Khan's brother Fahmaan Khan had asked for financial help and set up a fundraising platform. In his plea for financial support, Fahmaan Khan wrote that his brother was also diagnosed with brain infection and they need Rs 25 lakh for treatment. Speaking to ETimes recently, Fahmaan Khan said: "Bhai has been on ventilator for the past five days and as per doctors, there are 50 % chances of his survival." At the time of reporting this on Wednesday afternoon, over ₹ 2.2 lakh was raised on the platform from 54 donors. Faraaz Khan, son of late actor Yusuf Khan, appears to be in his 60s now.
Actress Pooja Bhatt revealed she is donating to the fund and requested everyone to reach out to make contributions. "Please share and contribute if possible. I am. Would be grateful if any of you can as well," tweeted Pooja Bhatt.